Four Oaks Cluster Newsletter
Four Oaks Cluster Newsletter
6 November 2023 (by admin)
The latest newsletter is all about Dyslexia.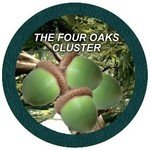 As well as belonging to the Four Oaks Learning Trust of schools, Four Oaks Primary School also belongs to 'The Four Oaks Cluster of schools'. This group has been together for many years and involves the following schools:
Four Oaks Primary
Hill West Primary
Mere Green Primary
Little Sutton Primary
Moor Hall Primary
Coppice Primary
Whitehouse Common Primary
Langley Special School
The Arthur Terry School
We still meet as a group of Head Teachers three times a year, and work towards common goals. Our latest newsletter is based around the challenges of Dyslexia.