A Medical Update
A Medical Update
26 October 2023 (by admin)
We would like all parents to read the following message.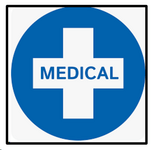 Birmingham City Council would like to highlight to parents the potential danger of contracting measles.
Measles is a highly infectious disease, which can be very serious. The MMR vaccination is
recommended to help protect you, your child and loved ones against measles. Two doses of
the MMR vaccine are needed to get the best protection. The vaccination is free of charge.
Please follow the link and click on the attachment to read further details about vaccination opportunities.