Feedback to Parents
Feedback to Parents
24 October 2023 (by admin)
The results of our Parents' Questionnaire are now ready to read.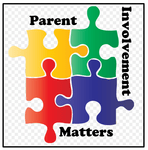 We would like to say a huge thank you to the 86 families who took the time to complete this questionnaire, thinking of some excellent suggestions to move our school forward, and helping to make it an even better place to start your children's educational journey!
Just follow the link and click on the attachment to read all the important feedback.