Transition Day
Transition Day
23 June 2023 (by admin)
We require all parents to read this important note.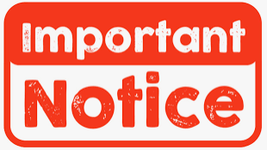 Dear Parents,
Our transition day, when all pupils traditionally move up for a day to be in their new classroom with their new teacher, was planned for 5th July. This was also the day when most of our Y6 pupils were going to have a day in their new secondary schools.
The National Education Union has now decided to call for strike action on 5th July, and so our transition day will now move on by a week to be on 12th July.
Having said that we will still look forward to welcoming our new Reception pupils and parents for a morning or afternoon in school on 5th July.
Please feel free to contact school if you have any questions.