PTA News
PTA News
7 June 2023 (by admin)
Read all about a really important meeting.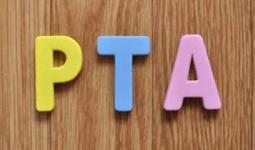 PTA EGM.
Notice of an Extraordinary General Meeting (EGM). This will be held at the next PTA meeting on 17th July 2023 at 8pm Streetly Tennis Club Park View Road.
The EGM will be added onto the beginning of the scheduled regular meeting.
The purpose of the EGM is to discuss the adoption of an updated PTA constitution document. As a Registered Charity, the PTA uses a document called a 'constitution'.
This document defines the purpose of the charity and sets out regulations regarding the structure and control of the charity and its members. Our current document needs to be brought up to date.
There is a copy of our current constitution document and a copy of the new proposed constitution document held by Mrs Johnson in the Junior office. Parents, teachers, governors and friends of the school are welcome to read them and attend the meeting to contribute to the discussion.
Thank you