Our School Jotter Mobile App
Our School Jotter Mobile App
18 March 2023 (by admin)
Download our School Jotter mobile app here.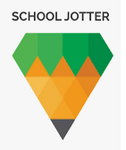 In order to keep up to date with all the latest news, you can download an app which will send push notifications any time we post some news or a newsletter straight to your phone. We can also use this app for announcements of closures, for example.
The app is available for Android and iOS. To download it, go to the App Store or Play Store and search for "School Jotter".
Download links:
iOS: https://itunes.apple.com/gb/app/school-jotter/id1353760196
Android: https://play.google.com/store/apps/details?id=com.webanywhere.schooljotter.containerApp&hl=en_US