PTA PJ & Film Party
PTA PJ & Film Party
9 January 2023 (by admin)
Next Monday sees our next exciting PTA event.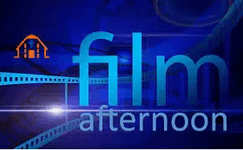 Monday 16th January- PJ & Film party. Infants 3:20-4:45pm, Juniors 3:30-5:15pm. £3.50 per ticket.
Children have voted for their favourite films. At this event they can relax with their friends and enjoy a film with some snacks. Pj's/onesies/comfy clothes can be worn- send them in a bag with their name on in the morning for them to change into before they get taken by school staff to the relevant hall. Price includes a snack bag. All snacks provided by the PTA at this event will be nut free and vegetarian. If your child has any other dietary restrictions, please provide their own snack labelled clearly with their name.
Visit our ticketing website for PJ & Film Party at: