School Fund - Thank you!
School Fund - Thank you!
16 November 2022 (by admin)
We have had some lovely donations recently.......could you help in a similar way?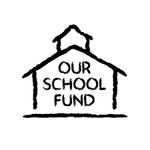 I would just like to say a huge thank you to the families who have been supporting us at school by making donations recently. I know that times are tough, so it makes people's generosity even more impressive. If any of you feel that you could support school by giving to our PTA School Fund then just follow the link and click on the attachment to read details of how to help.
Thank you!