Highclare Art Competition
Many congratulations to our very talented artists for their amazing
performance at Highclare. Thank you to pupils in Key Stage 2 for their entries to this year's Highclare Art competition. Children were given a single mark on a template and asked to turn that simple starting point into anything they wished, we had space ships, aliens, scarecrows and many other wonderful creations.
We had a total of 24 entries across the key stage. All of those
children that entered were invited to the exhibition last Thursday
evening. There were 6 other schools competing and a total of 84
entries. Out of those 84 entries there were 6 highly commended,
10 winners and one overall winner.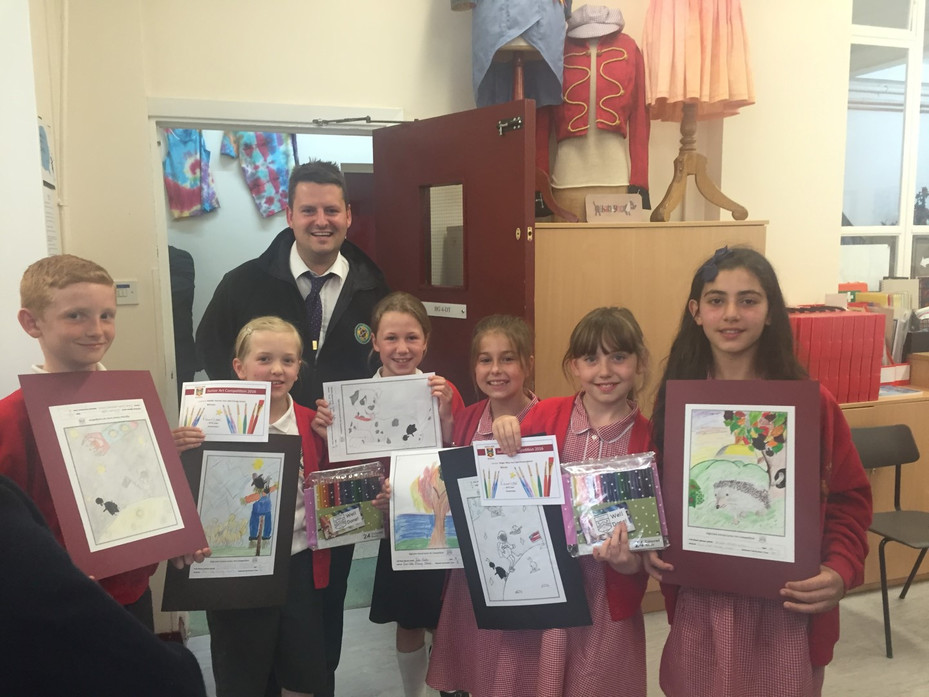 I am pleased to say that it was a huge success and Four Oaks had
five winning entries. Well done to all the other children
that entered the competition and a huge thank you to parents and
children that attended the evening.
This is the first time we have entered the competition and makes
the success an even greater achievement. Let's make sure we do even better next year !