Diary Dates 2023-24
Diary Dates 2023-24
5 September 2023 (by admin)
We would like all parents to read the following document.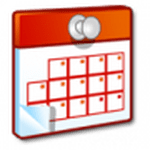 Attached, you will find the diary dates for this academic year that we know about so far.
Importantly, you will be able to see the dates for your child's year group Parents' Workshop during the next two weeks, their Parents' Assembly at some point in the year, and dates when school will be closed. There are many other dates filled in already, but this calendar will obviously fill up throughout the year.
Periodically we will send out an updated version of this document within the school newsletters, but you will also find these dates on the school website in the 'Diary Dates' section.
We hope that by giving you these dates really early on in the school year, this helps parents to book any time off work that they need to be able to celebrate with their children.
Many thanks!