Parents' Questionnaire 2023
Parents' Questionnaire 2023
20 May 2023 (by admin)
Our annual Parents' Questionnaire is now live!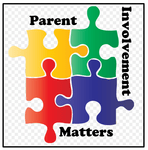 At around this time every year we write our new School Improvement Plan.
As part of this process we listen to the views of staff, pupils and parents alike, so that all our stakeholders have a part to play in formulating our plan for the coming year.
We have created a digital version of our Parents Questionnaire this year, and you can all access it simply by clicking on the link below. (This will work on any laptop, PC or mobile phone.)
Please take the time to read the questions and give us your views as we really value them. The questionnaire will close at 6pm on Monday 5th June 2023.
Many thanks for your co-operation.