NEU Strike Action
NEU Strike Action
21 April 2023 (by admin)
We would like all parents to read this important note.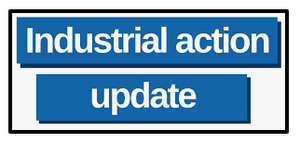 As parents may be aware of, various teaching unions have turned down the pay offer set out by the Government, and the NEU are asking their members to withdraw their labour on Thursday 27th April and Tuesday, 2 May 2023.
At the moment I am not aware of any members of staff at Four Oaks going on strike.
If this situation changes as we get closer to this date, then I will inform parents as soon as I know.