Messy Church
Messy Church
7 March 2023 (by admin)
There is a very special service at All Saints this weekend!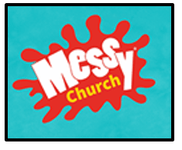 Why not go along to Messy Church with our friends from All Saints church this weekend.
They are offering a very special service to celebrate the many amazing mums in our community!
Just follow the link and click o the attachment to read further details.