Scarlet Fever Update
Scarlet Fever Update
13 December 2022 (by admin)
We would like all parents to read this letter.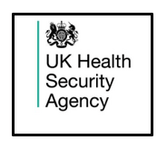 We have had a very small number of children in school identified as confirmed cases of Scarlet Fever. This should in no way alarm anyone, or stop them from coming to school, but we have been advised to make the following guidance available to all parents and carers.
We will, as usual, be carrying on with our rigorous hand washing regimes in school.
Thank you for your support.