Jolly Jumper Day - 8th December
Jolly Jumper Day - 8th December
4 December 2022 (by admin)
Birmingham Children's Hospital are our adopted charity this year.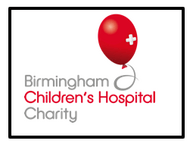 We will be kicking off our efforts to help them by taking part in their 'Jolly Jumper Day' fundraiser.
This will take place on Thursday 8th December, the day of our Christmas Dinner in
school. We would love the children to come to school in their Christmas jumpers or dresses on this
day in exchange for a £1 donation to Birmingham Children's Hospital paid via School Money. Thank
you for your support.