My Art Project
My Art Project
3 November 2022 (by admin)
My Art Project Christmas School Fundraiser 2022 – Your artwork has arrived!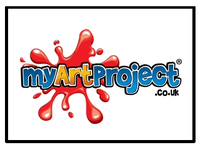 By the end of the week your children should have received an order form with their own unique artwork that we created in school together before half-term. Children will be coming home with an A5 order form, which has a small colour copy of their original artwork for you to enjoy. If you wish to place any orders (check you are happy with any spellings before you do this) you will have unique reference card code which is really important. This will enable you to make orders online, and if you are quick, even get them delivered to school for free!
The deadline for school orders is 13/11/22 and your discount code at the checkout is SCHOOL-DELIVERY-03209. If you miss the deadline however or prefer, you can have your orders delivered straight to your door! If you choose this option, deliveries over £30 are also free.
If you do decide to purchase any items, not only will you have a special gift for a loved one or a long-lasting memory showcasing how amazing your child is at art, every penny you spend will generate much needed funds for school. These funds will be used to replenish art stock across the school, so that every single child will benefit. We thank you in advance for your ongoing support.