Open Day
Open Day
10 October 2022 (by admin)
Our Open Day for new Reception families is on October 10th.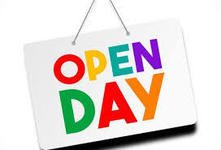 If you are interested in visiting our lovely school, then you are more than welcome to attend our Open Day at any time between 9.30am and 2.30pm. You will be taken on a personal tour of our whole school, and also have the chance to meet with the Head Teacher, Deputy Head Teacher and member of the Governing Body.
To gain more information about our school before Open Day, why not visit our Virtual Open Day page on our award winning school website. Also on this page you will be able to access a 'Frequently Asked Questions' document, read testimonials from families already in school, and access the Local Authority's webpages about applying for a Reception school place in September 2023.
We look forward to welcoming any new families!