Summer Bikeability
Summer Bikeability
19 July 2022 (by admin)
There is free Bikeability training this summer!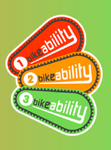 We have great success in school, in conjunction with our friends from 'Bikeability', training our older children to ride safely.
Well now you can take part in some more free Bikeability training during this summer break. Just follow the link and click on the attachment for further details.