Netball Clubs 2022-23
Netball Clubs 2022-23
11 July 2022 (by admin)
Parents can now book onto our school netball clubs for next year.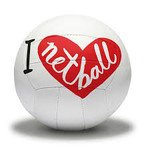 If your child is in Years 3, 4, 5 or 6 they can now book onto the schools extra-curricular netball sessions by clicking on the links below.
This link is for Years 3 and 4 on a Tuesday after school.
https://forms.office.com/Pages/ResponsePage.aspx?id=JLws3c2BnEOUwS9ov5SW8ygyBlir2PFMnGO_2bfuKyxUME5aUzZLRjlNQ0tCQzlYRlVUNk5WTDFDTy4u
This link is for Year 5 and 6 on a Wednesday after school.
https://forms.office.com/Pages/ResponsePage.aspx?id=JLws3c2BnEOUwS9ov5SW8ygyBlir2PFMnGO_2bfuKyxUQUdSUUdJTlg1NTBQSVpNWUoySFdYQ1g4MC4u